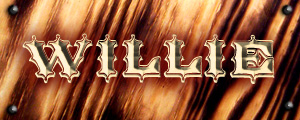 Instruments:guitar, keyboards, atmospheres, added noises, attitude checks, bubbles, curses, blut

How Long I Have Played: Hours

Other Instruments: Ja!

Touring Creds:
Summer 1998 - Kick Me Kate, Snmnmnm
Summer 2003 - Voodou
Fall 2003 - Hanzel Und Gretyl
Fall 2004 - Ministry

Influences: alice in chains, b-52s, bauhaus, beastie boys, belly, bikini kill, bjork, blondie, bratmobile, butthole surfers, chris connelly, concrete blonde, dead milkmen, delerium, emo philips, faith no more, fantomas, garbage, genitorturers, george carlin, gravity kills, gwar, hanzel und gretyl, hate dept, janes addiction, kick me kate, kidney thieves, kmfdm, le tigre, lords of acid, lovage, marilyn manson, mike patton, ministry, misfits, mr bungle, muppets, neil diamond, nick cave, nicole blackman, nins, nintendo, nirvana, ohgr, peeping tom, perfect circle, pigface, pj harvey, placebo, popband alice, powerpuff girls, pretty girls make graves, prick, public enemy, queen, radiohead, ruby, skinny puppy, sleater-kinney, snmnmnm, sonic youth, sugarsmack, talking heads, the aeffect, the breeders, the cure, the go-gos, the state, the who, tomahawk, tool, tori amos, underworld, velvet acid christ, violent femmes, weezer....
thats all i can think of off the top of my head... also in alpha order.

Dislikes Cig Smoke. Loves spooky.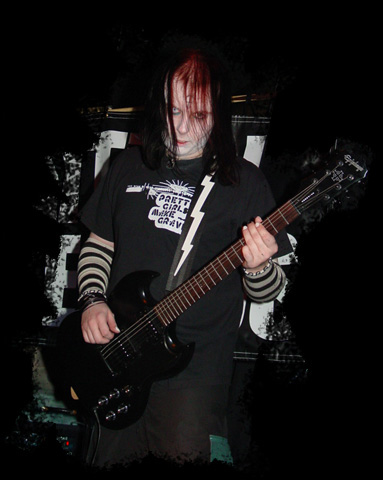 photo by Bill Freeman ©2004